SHE x SHINES presents the Society Sessions: an intimate evening of masterminding, growing with women in your local community, and - of course - bubbly, highlighting female professionals and entrepreneurs in their city's top restaurants & boutiques.


Want to see a Society Session in your city? Contact Us!
The first-ever ATX Society Session kicked off at Luxe Apothetique, with Spotlight Speakers, Nicole Schmidt (Luxe District Manager) and Sullivan Hawkins (Luxe Buyer). Luxe Apothetique is a locally-based boutique & salon that believes every woman deserves to feel luxurious, confident and beautiful. For more than a decade, Luxe has been a destination for both trend-seekers and devotees of timeless, classic style, offering clothing and accessories, novelty gifts, locally made goods, and the most sought after lines in apothecary and hair care. Simply put, Luxe is a one stop shop for the modern woman who wants to look and feel her very best.
During this 2-hour intimate business mastermind, our SXS Society was given the opportunity to prepare questions for and learn from Nicole, Sullivan, SXS co-founder Anna Laura, and their local SXS Society, while also receiving a sneak peek at the SXS ACADEMY... with a glass of bubbly in hand! 
In attendance were local business owners, influencers, career women, side biz queens, and women ready to connect with and learn from their local fierce crew, because at SXS, we grow together!
Here's what some of the ladies had to say:
"I loved how I was able to meet so many people from the community & other great bosses"
"Super cute boutique for our SXS event tonight! 💕"
"I learned so much and feel so inspired!"
"Thank y'all so much for this experience!"
"Empowering and reminded me of my why"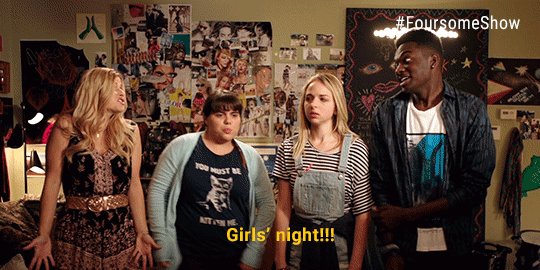 Luxe was such an incredible host, showering our community with bubbly, delish treats, and ah-may-zing swag! (Who else is obsessed with their crystal water bottle?!) Not only did we get the chance to shop the fab finds at Luxe (with a discount, hello!) and snap some photos together, but we also had a business & professional mastermind session!
Here are some key takeaways & lessons from our mastermind:
Finding accountability and support is a great way to achieve your personal and professional goals. Whether in a trusted friend, a business partner, or a community like SHE x SHINES, having a supportive tribe who'll give you an extra push could be just what the doc ordered!

Document vs creating: If you're feeling stuck when it comes to marketing your brand or business on Instagram, consider "documenting", AKA how you can share your day-to-day life / behind-the-scenes / your creative process, etc with your audience, to build the know-like-trust factor; rather than "creating", AKA sitting down to map out all your content at a time... which can often feel like a major case of writer's block!

If you decide to go the "create" route, our girl Natalie (creator of the SXS Academy's Social Media Manager course) recommends mapping out content by the week or month. For her, time blocking is a must, as she works full time, is a full time mom, and runs multiple side businesses!

If you're doing it all yourself, you may be taking the opporutnity away for someone else to be part of your story too. Consider asking yourself, "Is is helping them to help me, too?" 

"Imma let you help me." - Erika

"Stop using your (explicit) credit card!" -Nicole
At the end of your session (and before shopping!), we shared some of favorite ways to dive into professional, personal and business development. Want to check out the books, shows, and podcasts our Society Session members are into? Take look at the list below: